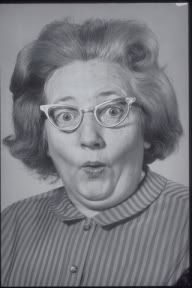 Andrew Jones' post today entitled
"Cults: We Gonna Expose Yo Ass"
was very interesting. Those of you who have read here for awhile know some of the circumstances at the church we left. Some of the posts I have written about this can be found,
here
,
here
,
here
, and
here
. The reactions of the people leaving now vary from, "It just wasn't for us," to, "Run, it's a cult!"
While I know that some cult-like tendencies have developed, I have been hesitant to label this group a cult. The majority of people who attend there are people who deeply love God and are still walking with Him. This is also true of the leadership. However, they are more culpable than the rest of the body in their responsibility and motivation for pursuing the deceptive teaching they have embraced.
I would go so far as to say that in their error, they have become a sect. In fact, in spite of the Christian pressure to always be
nice
, I think as believers, we should be willing to point out when teaching is false. This description of Andrew's fits the situation:
"A 'sect' is a group with some whacky beliefs that are a little off-base and usually in protest to the norm. Some churches become sects when they take on some beliefs that are not shared by the wider Christian community."
He also posted Rick Ross' ten warning signs of a cult. I think that one of the reasons that people have trouble recognizing they have become involved in a sect is because the warning signs are more subtle.
I have adapted his list to some signs that are specific to the church in which we were involved:
1. Frequent teaching on authority and submission. Lack of submission is considered to be lawlessness and rebellion.
2. Questioning is regarded as disobedience and an unwillingness to submit. Conformity to the corporate ideal is encouraged.
3. It is expected that outsiders will not be able to understand the teaching being presented without becoming involved and submitting themselves to the leadership.
4. Those who leave are seen as unwilling to fully submit themselves to the teaching and the process of transformation.
5. All those who have been asked to leave were accused of disloyalty and lack of submission. Once declared guilty, they had no means of proving their innocence.
6. The culture is such that adopting the teaching is rewarded and questioning the teaching is punished. Inclusion and promotion is based on compliance.
7. Having people leave and being questioned by other churches is justified because only the elect/remnant will be able to understand and willing to follow in the process of being perfected.
The final 3 are identical to Rick Ross' list.
8. Followers feel they can never be "good enough".
9. The group/leader is always right.
10. The group/leader is the exclusive means of knowing "truth" or receiving validation, no other process of discovery is really acceptable or credible.
Another warning sign would be the fact that they are becoming more and more inwardly focused. Andrew's advice to stay involved in the wider body of Christ is really important. At this time, the pastor of the church that has become a sect has dismissed the warnings of other pastors in town. His belief is that his understanding of truth is superior to theirs. Therefore, their warnings carry no weight with him.
I was visiting with a young lady the other day, and she was worried about how apparently easy it is to be deceived. Because she is moving to a new community and looking for a new church, she was wondering if she could be discerning enough to find a good church.
My advice to her was that it really isn't that complicated. If Jesus is lifted up, in word and actions, and if the traits of humility and love are obvious in the people and leaders, then it is likely a safe group. The message is simple, love God, love others. If someone is trying to complicate the simplicity of that message, then run!