One Christmas, longing for something different than the traditional reading of the Christmas story before the main event (opening gifts), we did something different.
Considering a gift to offer our King, I remembered the story of the woman with the alabaster jar. This has always been one of my favorite stories.
That Christmas morning, we talked about what we could offer as a gift to the Lord, and we read from Luke 7.
"When a woman who had lived a sinful life in that town learned that Jesus was eating at the Pharisee's house, she brought an alabaster jar of perfume, and as she stood behind him at his feet weeping, she began to wet his feet with her tears. Then she wiped them with her hair, kissed them and poured perfume on them."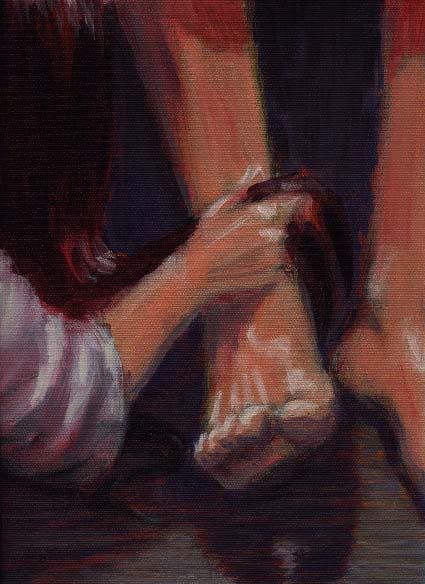 We talked about her willingness to take her hair (glory) and use it to wipe the dirt and "stuff" from Jesus' feet. And we talked about how even the very best we have to offer isn't worthy of the incredible gift we've been given. We talked about the love we have for the One who loved us so much.
We took a moment to offer Him our love, with this song in the background:
("Pour My Love On You", Phillips, Craig, and Dean)
My dearest friend
Lord, this is my desire
To pour my love on You

Like oil upon your feet
Like wine for you to drink
Like water from my heart
I pour my love on you
If praise is like perfume
I'll lavish mine on you
Till every drop is gone
I'll pour my love on you
It was a sweet and holy moment.
I hope you experience His presence in a special and personal way in the midst of the holiday celebrations.
Blessings to you and your family!
Love, grace