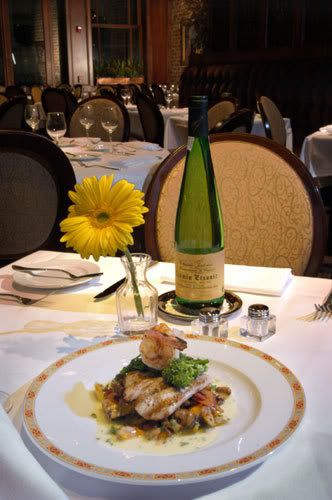 The sermon is to a church service as the entree is to a meal. It is the main part of the one-hour event. I suppose the singing is like the salad. It might be a little iceberg with some french dressing drizzled on it, or it might be a full-blown spring mix with mediterranean vegetables, feta cheese, and a razzle-dazzle house vinaigrette.
Some people don't mind skipping the salad, I mean worship, as long as they show up in time for the main event, the sermon. We go to church to get
fed
. Pastors are evaluated on their ability to produce an appealing message. In fact, this is usually considered the defining factor in their role of pastor, and many claim to spend the majority of their week preparing the Sunday morning dish.
In spite of questions about the sermon's effectiveness in spiritual transformation, I don't think the sermon is something that will change. It is what people want, what they expect.
Personally, I have probably sat through at least 2,000 sermons - 20 years of 20 minute protestant sermons, followed by 22 years of hour-long charismatic sermons, and now back to 20 minute evangelical sermons.
I have the spiritual gift of dining.