I had lunch today with a friend. She isn't attending church right now, and I wanted to know how she was doing. She will probably find a church community to involve herself in soon.
It is so interesting to see the similar detoxing process of those who find themselves outside the system. She called it a purging. It can honestly be very healthy to remove yourself from traditional church culture at least for a season.
As I quoted Andrew Hamilton in my post from yesterday, "Where you stand determines what you see."
Len at Next Reformation said something similar in his article called
Missional Spirituality
:
"Not until you step outside your normal world or practices into a new world and new practices do you learn new questions, new truths and see things you never saw before. All your senses become engaged, and then even your self-understanding will change."
She said to me, "You know what? I think the Hokey Pokey
is
what it's all about."
Translation: Maybe we didn't need all the advanced teaching and hype. Maybe we could just love Jesus and love others.
I agree. If that's the Hokey Pokey, than that
is
what it's all about.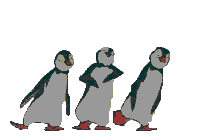 You do the Hokey-Pokey,
And you turn yourself around.
That's what it's all about!
For the complete Hokey-Pokey experience with music follow this
link
. Be sure to turn on your speakers. :)